ITS Contest 2022 Finalists. The Ark of Creativity sails home, with a new generation of young talents.
Nostalgic memories of family, most of all grandparents in this post-covid era. It was one of the strongest trends seen in the applications for this year's twentieth edition of ITS Contest, together with gender fluidity which has nothing to hide anymore. With a surprise: covered faces, a constant trend throughout the years, have disappeared. Young designers are even turning into their own muses, personally modeling for their collections.
ITS Contest 2022 finalists are a balanced exemplification of the above, representing 14 different nationalities. They impressed the jury with touching narratives, the dream of improving the world, a celebration of the analog dimension and of the printed book as a guardian of knowledge.
The return of the physical format
Twenty years of ITS Contest, the return of our traditional physical format on 9-10 September after two covid-struck years, and the preview of ITS Arcademy with the anticipation of our First Exhibition curated by Olivier Saillard. The 20th generation of talents are up for the experience of a lifetime, and we can't wait to finally meet them in person here in Trieste, Italy.
The finalists

Fashion
12 projects in the fashion field, with 13 finalists (1 team) from 11 countries:
Brais Albor – Spanish
Asato Kitamura – Japanese
Ching-Lin Chen – Taiwanese
Charlie Constantinou – British
Mata Durikovic – Slovakian
Petra Fagerström – Swedish
Hanna-Lotta Hanhela – Finnish
Tatjana Haupt – German
Eva Heugenhauser – Austrian
Rafaela Pestritu – Romanian
Lili Schreiber – Belgian
Yudai & Anna Tanaka – Japanese
Accessories
3 projects in the accessories field, by 3 finalists from 3 countries:
Ruby Mellish – British
Marco Anzil – Italian
Victor Salinier – French
ITS Artwork Award powered by Swatch Art Peace Hotel
Swatch Art Peace Hotel selected 6 finalists among all ITS Contest 2022 applicants, to unleash their artistic side and by imagining an artwork that represents who they are and how they feel, establishing a dialogue with the viewer who will be in search for inspiration, for emotions, challenge or enchant making them feel compelled to know more and interact with them.
Their artworks will be a manifesto of their beliefs, meant to convey their vision, their message, attitude and hopes.
Carlo Giordanetti, CEO of the Swatch Art Peace Hotel, selected 6 projects by 7 finalists (1 team) from 4 countries:
Mata Durikovic – Slovakian
Tatjana Haupt – German
Yudai & Anna Tanaka – Japanese
Edward Mendoza – British
James Walsh – British
Takehiro Mabuchi – Japanese
ITS Sportswear Award powered by Lotto Sport
For ITS Contest 2022 Lotto selected 3 designers among all applicants, challenging them with the design of a sneaker proposal inspired by the Lotto basketball history, driving inspiration from basketball stars style and reinventing the B.Star – a sneaker that pays tribute to the golden age of basketball and their brightest stars an iconic – in a contemporary fashion way.
Lotto will provide the designers with the sneaker paper pattern and sample, allowing them full freedom in terms of how fabrics and materials can be treated, coloured, painted, or transformed to express their idea.
3 projects, from 3 designers in 2 countries, were selected:
Hin Fung Jesse Lee – Chinese
Charlie Constantinou – British
Edward Mendoza – British
A comment by the juroros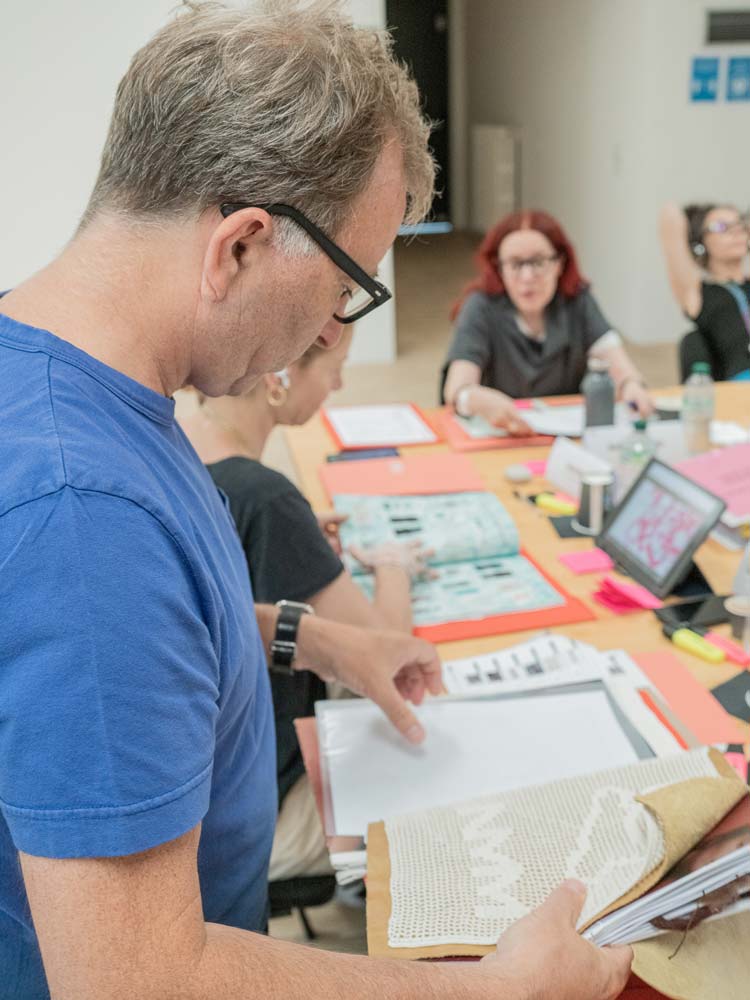 It truly was a complicated commitment for the Jury. Narrowing down the projects to the actual finalists was no easy decision, with lively debates to finally settle on this new ITS generation:
"I have been amazed and energised by the force of creativity on show. Innovative ideas, so many with touching narratives, expertly executed. And gorgeous presentations that bring these ideas to life."

Tony Chambers
Founder and Director of Creative Agency TC & Friends.
Former Editor-In-Chief of Wallpaper* Magazine
"It has been uplifting and encouraging to see the mix of engaged, deep projects and positive, optimist ones, with highly qualitative executions and some outstanding portfolios."

Carlo Giordanetti
CEO Swatch Art Peace Hotel
"Always such a big inspiration to discover, and to read, the vision and messages of the new generation. Creativity is always at the centre, never losing the dream of improving the world we live in and finding concrete ways to make this change."

Sara Sozzani Maino
Head of Special Projects Vogue Italia
International Brand Ambassador CNMI
"I am really happy to witness such great passion from young talents who have suffered so much from this cursed period. I found this return of the family (identified in the grandmother) particularly interesting."

Luca Rizzi
PITTI Immagine Tutoring & Consulting Director
"Very high level, exciting collections, accompanied by great thinking, research and innovation. As always, ITS is like witnessing the future before it happens, when it is but a seed, an apparition."

Orsola de Castro
Founder and Global Creative Director Fashion Revolution
"An important and relevant journey into contemporary creativity. Projects prove that there is life on Mars!"

Luca Josi
Member of the TIM Foundation
"I loved to see so many projects on the love and importance of family, on relatives influencing so much the young generation, re-discovering the importance of experience, knowledge and mutual support."

Rina Tollio
OTB Creative Talent Acquisition
In the following two months prior to the ITS Contest Finals we will be introducing each of the finalists, through exclusive content that will be published on our social media platforms. So remember to follow us on facebook and instagram to discover who they are, what their idea of fashion is, what their projects are about and much, much more.
We were all born to create, and this manifests in infinite ways. Živa, a transdisciplinary researcher, blends science and art, with theories that question our perception of reality. This is the…