OTB – Only the Brave is an international fashion group, the parent company of iconic fashion brands Diesel, Maison Margiela, Marni, Viktor&Rolf, Amiri and state-of-the-art companies Staff International and Brave Kid. The mission of OTB is to build brands for a new breed of consumers – enabling development, challenging the rules and fostering creativity. The group finances several initiatives aimed at discovering new creative talents, such as ITS, supported by OTB since the very beginning.
Having been part of ITS for the last two decades, we feel part of a family. A family of talented creative minds from all over the world whom we have the privilege to meet first hand, to be inspired by, to mentor and to give a chance to – in this industry and in life.

I will never tell them enough to be brave, to think out of the box, to innovate and to move us all forward. The future of fashion passes by them.

Renzo Rosso
President of OTB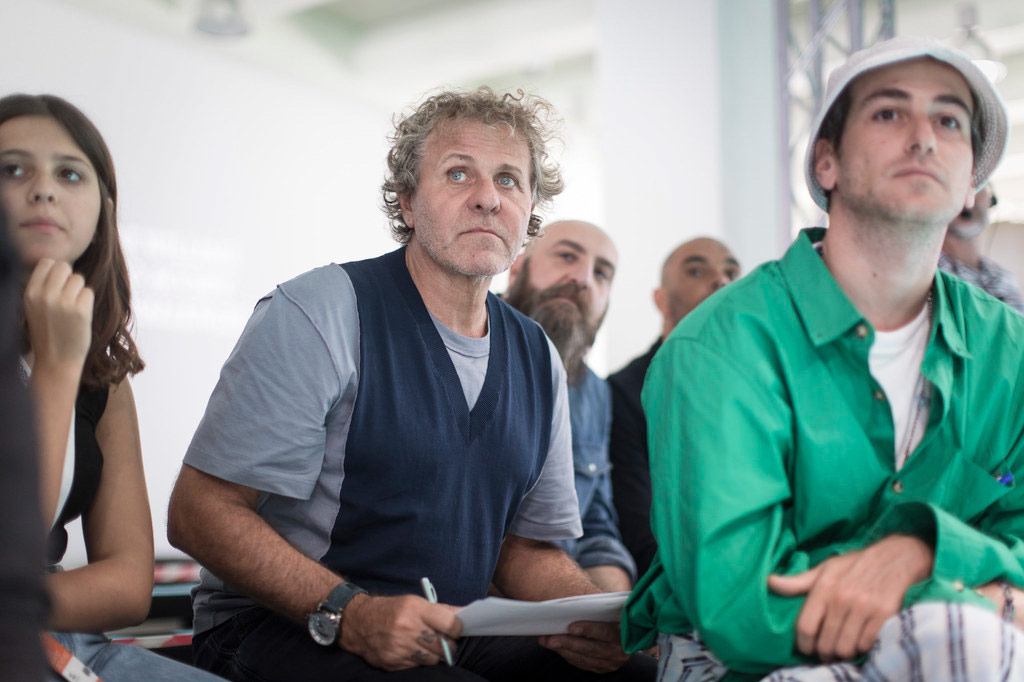 And the future of fashion is certainly in the actions that big players will be undertaking from now on. OTB and DIESEL are definitely shaping this new course.
The OTB Foundation – created in 2008 to rebalance inequality and contribute to the sustainable development of less advantaged areas and people throughout the world – is actively on the field fighting the coronavirus pandemic. It is in direct contact with medical personnel all over Italy, to understand the needs of any hospital and to move quickly in the supply and distribution of the materials. These are both protective gears for doctors and medical staff who operate front line in the fight against the virus, and equipment to help Covid-19 struck communities. As of today over 750,000 units of DPI have been distributed, 100 hospitals, retirement homes and organizations have received support and 300 families were provided with basic necessities, pharmaceuticals and children's products.
As of January DIESEL has launched its new claim "For Responsible Living" a strategy created in collaboration with Eco-Age founder Livia Firth that rests on four pillars: Be the Alternative, committing to creating alternative and responsible products; Stand for the Planet, committing to climate action by minimizing greenhouse gas emissions, water footprint and improving recycling rates; Celebrate Individuality, committing to developing a sustainability culture within the company, honoring employees' rights and their diversity, and Promote Integrity, committing to the highest standards enhancing the traceability of products and promoting positive practices among suppliers.
There are very exciting opportunities for the ITS 2020 finalists to be involved with OTB and DIESEL.
The OTB Award will grant €10,000 to one of the fashion, accessories or jewellery finalists and the winner might be offered an internship with one of the group's brands. The internship will include an expenses reimbursement of €500 per month, and a return ticket from the winner's residence country. The internship will be carried out in 2021.
This isn't the only support provided by OTB. In addition, the fashion finalists will be challenged with a special project by Diesel. The Diesel Award will grant the winner a cash prize of €10,000, as well as an internship at the Diesel HQ in Italy in 2021.
Diesel is the Italian lifestyle brand founded in 1978 by Renzo Rosso. A vanguard of fashion innovation with denim at its core, Diesel's braveness to challenge conformity and to be constantly aware both culturally and socially is an integral part of its unique identity. After 40 years Diesel indisputably continues to be the contemporary fashion and lifestyle brand reinventing and conjuring new visions with the relevance it has always had.
The ITS 2020 fashion finalists will be required to design and develop one outfit based around at least one of three specific pillars imagined for this project: Sport, Utilitary and Clubbing. Diesel is looking for an interpretation related to each finalist's aesthetics at the same time including relevant references to the current culture as well as to what Diesel is today. The outfit needs to be either entirely in denim, or it has to incorporate denim, using it in a progressive and dynamic way while exploring form, technique and craftsmanship. Most importantly, the finalists are required to be responsible about their creativity. The project needs to be sustainable by either using recycled garments and/or upcycled fabrics from stock, and Diesel will help them out by providing garments from dead stock or R&D and production surplus wastage.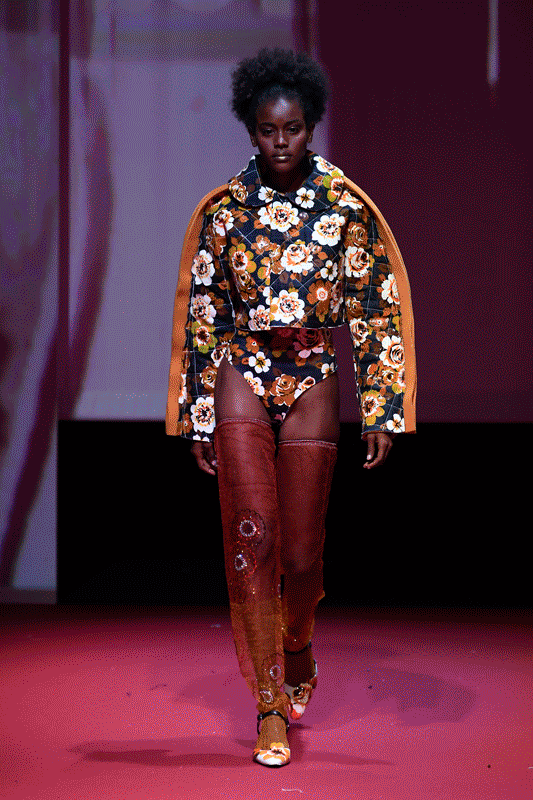 We've seen so many exciting careers kick-starting from these unique and amazing opportunities and look forward to the innovations that will come from this year's special projects and to the next winners of the awards.
We were all born to create, and this manifests in infinite ways. Živa, a transdisciplinary researcher, blends science and art, with theories that question our perception of reality. This is the…