International Talent Support was launched in 2002 and throughout its 19-year history it has developed into the most highly recognised platform to showcase & support the strongest young talents on the planet. Most importantly, it created an ever-growing family supporting creativity, like branches on a tree growing in different directions, yet nurtured by the same roots. It has built an impressive Creative Archive, a unique collection tracing the history of fashion evolution. Many of the 630 finalists were selected by top fashion brands where they now hold key positions, or have successfully developed their own lines.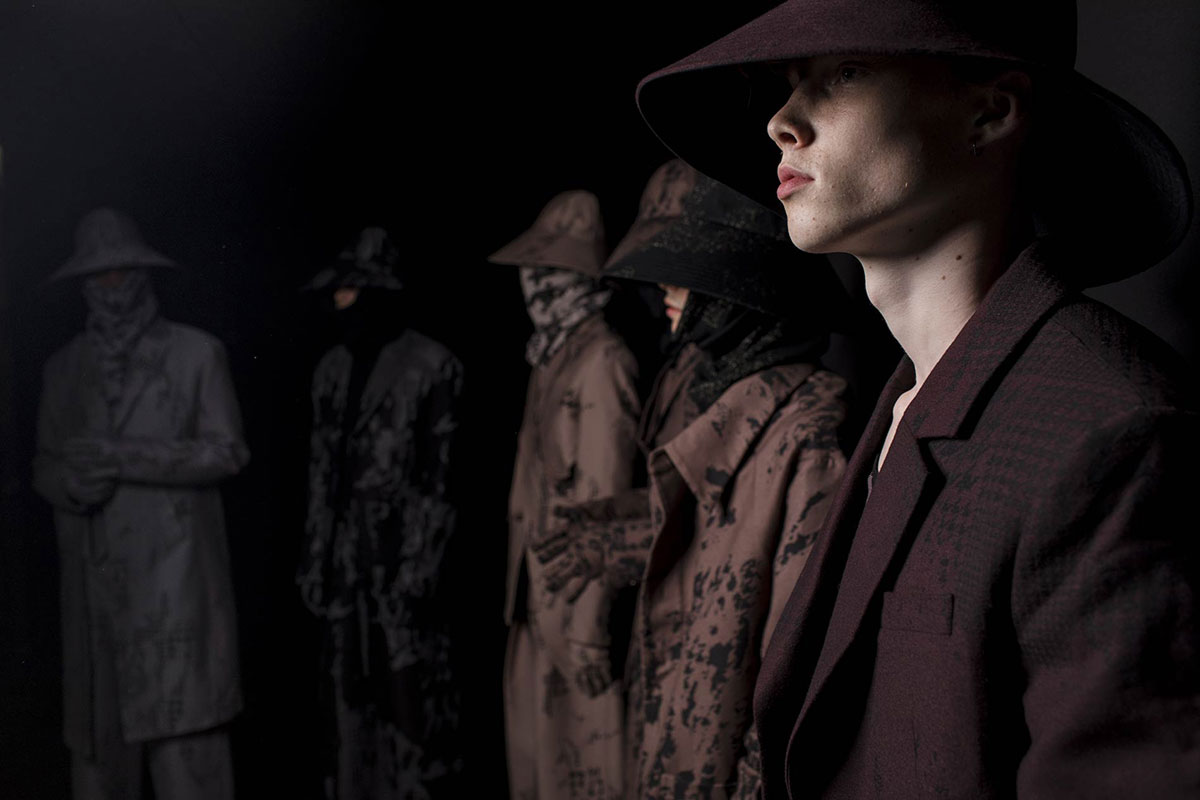 Barbara Franchin is the founder and soul
of ITS - International Talent Support.
She was born and raised in Trieste, a town with a privileged and decentralised point of view, far from the established capitals of design, giving an unfiltered perspective. In 2001 she launched EVE, a one-of-a-kind agency with a key strength: an eclectic and dedicated team.
The following year she launched the first edition of ITS, selecting the strongest young talents from all over the world and hosting in Trieste a grand finale event, with over 400 guests: journalists, trendsetters, opinion leaders, and major representatives of the fashion system. In 2006 she founded the Cultural Association EVE - Creativity Research Lab, aimed at supporting and promoting educational activities in the artistic and cultural fields.
Her love and will to preserve, catalogue and display these unique expressions of creativity led to the creation of the ITS Creative Archive, a collection like no other, which traces the history of contemporary fashion evolution.
An ever-evolving Collection that currently holds 14,359 Portfolio, 1,077 Fashion items, 160 Accessories, 118 Jewellery pieces and 700+ Digital photography projects from over 80 countries.
From this extraordinary heritage ITS now evolves to become ITS Arcademy. Ark, Archive, Academy: exhibition space, educational course, training center. A protected place, but open to all, where you can cultivate creativity, get inspiration and experiment.
Barbara is internationally recognised among the most important professionals in the industry: in 2010 Elle Magazine voted her one of the 100 most important women in fashion. In 2016 Business of Fashion included her in the coveted BoF 500 list of the most influencing insiders of the fashion industry and in 2020 Forbes listed her among the 100 women of success for leadership & creativity.
It works at a worldwide level, is creativity-oriented, designs, creates and develops in-house concepts and projects blending creativity, professionalism, passion and emotion. Its activities include: concept design and art direction, event planning and production, graphic design, audio visuals, photo shooting, website design, talent contests, tailored talent scouting, design and handling of collections and archives, recruitment and selection of human resources, planning and execution of exhibitions, organisation and execution of educational programs & workshops.
Organisation chart and contacts
Director of the ITS Arcademy
Barbara Franchin
Deputy Director
Sergio Drioli
Artistic Director
Michele de Facchinetti
Creative Director
Fabio Bressan
Management Secretariat
Alessia Turco
Sofia Kovaleva
Collection &
Contest Management
Flavia Cocuccioni
Virginia Dordei
Research
Michele Colucci
Archive conservation
Edoardo Franchin Colombetta
Giorgia Potop
Services

Learning
Rafael Kouto
Matea Burmas
Lidia Dyal
Irina Ranalli
Costanza Grassi
Hospitality
Giovanni Papalexis
Communication

Communication Coordinator
Alessandro Cargnelli
Press Office
Alessandro Offer
Graphic Design and Multimedia
Marco Boncompagno
Giulio Dambrosi
Lucia Pasqualin
Martino Pilot
Copywriting & Videomaking
Michele Colucci
Administration
and technical services

Stefano Michelani
Giovanni Papalexis
Francesco Sponza
Web & IT Consultant
Fabrizio Bressan
FOR CONTEST RELATED ENQUIRIES
tel +39 040 300589 + choose schools & contestants from the switchboard
If you are interested in working at ITS, please fill the form below including:
A CV in pdf format
Link to your LinkedIn profile, if updated
A cover letter (max 500 words)
Reference letters (if any)
Links to your facebook and instagram profiles, and to any other SN platform you use