International Talent Support was launched in 2002 and throughout its 19-year history it has developed into the most highly recognised platform to showcase & support the strongest young talents on the planet. Most importantly, it created an ever-growing family supporting creativity, like branches on a tree growing in different directions, yet nurtured by the same roots. It has built an impressive Creative Archive, a unique collection tracing the history of fashion evolution. Many of the 630 finalists were selected by top fashion brands where they now hold key positions, or have successfully developed their own lines.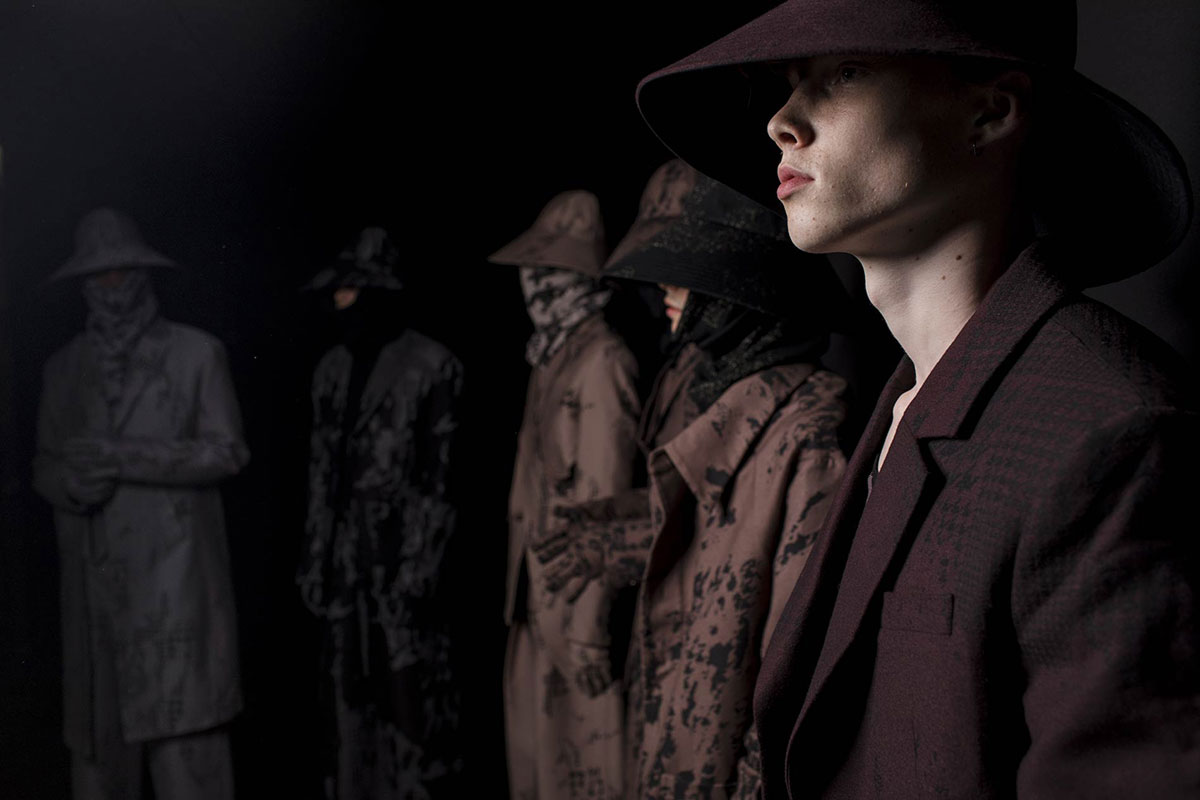 Barbara Franchin is the president of the ITS Foundation, responsible for ITS Arcademy - exhibition & event space, creative archive and learning centre - and for ITS Contest - an international contest for emerging designers that for over 20 years has discovered and supported young creative minds from all over the world.
Born and raised in Trieste, an eclectic and peripheral city that enjoys an ideal perspective for a pure and free look at creativity, in 2001 Barbara founded EVE, a one-of-a-kind creative agency formed by a group of young, passionate visionaries.
In 2002, EVE launched the first edition of ITS Contest, selecting promising talents from the most renowned fashion design schools worldwide. The awards event is held in Trieste and is a real success in terms of critical acclaim and audience. Attended by over 400 guests including journalists, trendsetters, opinion leaders, intellectuals and key people of the international fashion system.
In 2006 EVE turns into a Cultural Association and in 2022 becomes the ITS Foundation, a Cultural Association aimed at supporting and promoting educational activities in artistic and cultural fields.
Barbara's passion for art and culture, as well as her determination to preserve, catalogue and cherish the unique and pristine creativity coming from ITS Contest, led to the creation of ITS Creative Archive, an unrivaled collection of artworks tracing the evolution of contemporary fashion. An ever-evolving creative legacy that currently holds 14,359 portfolios, 1,077 fashion items, 160 accessories, 118 jewelry pieces, 16 artworks and over 700 digital photography projects from over 80 countries.
By building and nurturing the ITS Creative Archive, Barbara lays the foundations of ITS Arcademy, an exhibition space, an educational path and a training center that will be inaugurated in 2022. A protected place in the center of Trieste, open to all, to cultivate creativity, take inspiration and experiment.
Barbara Franchin is internationally recognised among the most important professionals in the fashion arena: in 2010 Elle Magazine voted her as one of the 100 most important women in fashion; in 2016 Business of Fashion included her in the coveted BoF 500 list and in 2020 Forbes listed her among the 100 successful women for leadership and creativity.
The ITS Foundation is the agency responsible for International Talent Support and ITS Arcademy - The Ark of Creativity, and other projects.
It works at a worldwide level, is creativity-oriented, designs, creates and develops in-house concepts and projects blending creativity, professionalism, passion and emotion. Its activities include: concept design and art direction, event planning and production, graphic design, audio visuals, photo shooting, website design, talent contests, tailored talent scouting, design and handling of collections and archives, recruitment and selection of human resources, planning and execution of exhibitions, organisation and execution of educational programs & workshops.
Organisation chart and contacts
ITS Foundation President
Barbara Franchin
ITS Foundation Vice President
Sergio Drioli
Artistic Director
Barbara Franchin
Art Director
Michele de Facchinetti
Creative Director
Fabio Bressan
Management Secretariat
Alessia Turco
Collection & Contest Management
Flavia Cocuccioni
Virginia Dordei
Research
Michele Colucci
Archive conservation
Edoardo Franchin Colombetta
Giorgia Potop
Elena Greco
Archive exhibitions
Rosa Fasan
Services

Learning
Rafael Kouto
Lidia Dyal
Irina Ranalli
Costanza Grassi
Hospitality
Giovanni Papalexis
Communication

Press Office
Alessandro Offer
Graphic Design and Multimedia
Marco Boncompagno
Giulio Dambrosi
Lucia Pasqualin
Martino Pilot
Copywriting & Videomaking
Michele Colucci
Administration and technical services
Stefano Michelani
Giovanni Papalexis
Angelo Liccardi
Francesco Sponza
Reana Velicogna
Web & IT Consultant
Fabrizio Bressan
Matteo Colmani
For contest related enquiries
tel +39 040 300589 + choose schools & contestants from the switchboard
If you are interested in working at ITS, please fill the form below including:
A CV in pdf format
Link to your LinkedIn profile, if updated
A cover letter (max 500 words)
Reference letters (if any)
Links to your facebook and instagram profiles, and to any other SN platform you use