The ITS 2020 Juries. Introducing the members of our International & Media Jury.
Our International Jury is comprised of leading personalities from the fashion, art and design industry. Regardless their crazy schedules they answered our call to search for the strongest young talents and support their careers. 
From singer & songwriter Mika to fashion designer Christelle Kocher, artist Kiki Smith and President of OTB Renzo Rosso, our jury panel is ready to dive deep into this year's finalists projects and come up with the winners of the ITS Responsible Fashion Award by Allianz and ITS Responsible Accessories Award by Allianz. ITS 2020 also sees the birth of a dedicate Media Jury, including a selection of the most respected international journalists in the fashion industry, and in charge of assigning the ITS Press Choice Award. 
Discover the full jury panels below!
International jury
Barbara Franchin
Barbara Franchin is the founder and soul of ITS – International Talent Support
She was born and raised in Trieste, a town with a privileged and decentralized point of view, far from the established capitals of design, allowing an ideal pure and unfiltered perspective, free from a mainstream vision of the world. In 2001 she launched EVE, a one-of-a-kind agency with a key strength: an eclectic, dedicated and passionate team. The following year she launched the first edition of ITS, selecting the strongest young talents from all over the world and hosting them in Trieste for a grand final event with over 400 guests: journalists, trendsetters, opinion leaders, and major representatives of the fashion system. In 2006 she founded the Cultural Association EVE – Creativity Research Lab, aimed at supporting and promoting educational activities in the artistic and cultural fields. Her love and will to preserve, catalogue and display these unique expressions of creativity led to the creation of the ITS Creative Archive, a collection like no other, which traces the history of contemporary fashion evolution. The Archive holds 18,000 portfolios, over 240 outfits, 125 accessories, 86 jewellery pieces and over 700 digital photography projects from over 80 countries. By building and fueling the ITS Creative Archive she has laid the foundations of ITS Arcademy, a global training ground for creativity.
Mika
Singer & Songwriter
Starting with his 2007 debut with "Grace Kelly," MIKA has sold over 10 million records and is a certified Gold and Platinum artist in 32 countries worldwide with his 5 studio albums. He is Grammy-nominated, won a Brit Award and is a chevalier de l'Ordre des Arts et des Lettres of the Legion d'Honneur in France. He has created and designed a one man show for Italy's public tv channel Rai2 called "Stasera CasaMika" and recently conceived and produced the Youtube streaming charity show "I ❤ Beirut". Along side with his musical activities, he designs and creates all of his visuals along with his sister Yasmine Penniman, a.k.a DaWack. Together they created MIKA STUDIO and have designed for brands such as Coca Cola, Swatch, Lozza, Pilot and Lotus/Tempo. Upcoming projects include a visual design book and a major multimedia installation.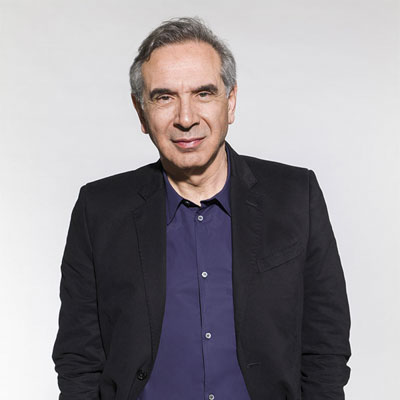 Carlo Capasa
Chairman of Camera Nazionale della Moda Italiana
Carlo Capasa is Chairman of Camera Nazionale della Moda Italiana, the association that represents Italian fashion houses and promotes the country's excellence in this industry abroad. Elected President in 2015 to orchestrate a relaunching of the Association, Capasa has given it a strategic vision focusing on four pillars: sustainability, digitalization, new brands and storytelling. Under Carlo Capasa's guidance, CNMI has become the leading exponent of sustainability amongst fashion industry associations with its publication in 2016 of the first "Guidelines on eco-toxicological requirements for articles of clothing, leather goods, footwear and accessories", the "CNMI principles for sustainable retailing" (2017) and its "Guidelines on eco-toxicological requisites for chemical mixtures and industrial discharges" (2018), the "Scientific Research on the Bioavailability of Cancer Aromatic Amines" (2018), the "Global Sustainability Report – Sustainability matters, but does it sell?" (2019) in collaboration with Mc Kinsey & Company; and the "Manifesto on Diversity and Inclusion" (2019). Carlo Capasa also launched the first "International Roundtable on Sustainability", now at its third edition, addressing fashion business CSR managers all over the world. He opened the first three editions of the "Green Carpet Fashion Awards Italia" (produced in collaboration with Livia Firth), and three exhibitions: "Crafting the Future of Fashion, stories of Craftsmanship and Innovation", curated by Franca Sozzani, "Italiana. Italy seen by Fashion. 1971- 2001", curated by Maria Luisa Frisa and Stefano Tonchi, and "Memos. On Fashion in this Millenium" curated by Maria Luisa Frisa. He was born in Lecce, Puglia, and moved to Milan completing his studies. Before taking over the chair at Camera Nazionale della Moda Italiana, Carlo Capasa held key roles in numerous fashion businesses in what has been a rich and successful career. Until March 2016, when the company was sold to a Japanese group, Carlo Capasa held the position of CEO of Costume National, the Maison he founded with his brother Ennio in 1986.
Paola Antonelli
Senior Curator, Department of Architecture and Design, The Museum of Modern Art
Paola Antonelli is Senior Curator at The Museum of Modern Art in the Department of Architecture & Design, as well as MoMA's founding Director of Research & Development. Her most recent exhibition, Neri Oxman: Material Ecology, opened at MoMA in February 2020. She is also currently working on an iteration of Broken Nature that will be on view at MoMA starting in the fall of 2020, and on @design.emergency, an Instagram and book project on the role of design in response to the Covid-19 pandemic, in collaboration with critic Alice Rawsthorn.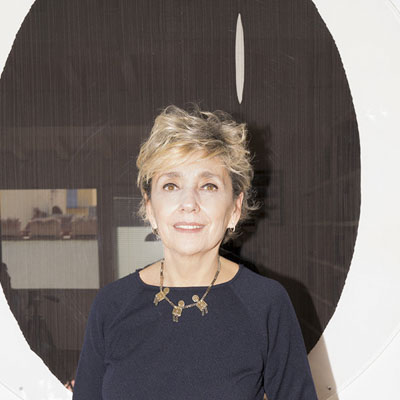 Stefania Ricci
Director of Museo Salvatore Ferragamo and Fondazione Ferragamo
A graduate of the University of Florence, holds a degree in Humanities with an emphasis on Art History. Stefania Ricci began collaborating with the Galleria del Costume, Palazzo Pitti and with Pitti Immagine in 1984, overseeing the organisation of exhibitions and the publication of catalogues like La Sala Bianca: nascita della moda italiana (Electa) in 1992, in addition to the Emilio Pucci exhibition (Skira) for the 1996 Florence Art and Fashion Biennale. In 1985, Ricci curated the first retrospective on Salvatore Ferragamo at Palazzo Strozzi in Florence and various stops along its tour at the Victoria and Albert Museum in London (1987), the Los Angeles County Museum (1992), the Sogetsu Kai Foundation in Tokyo (1998) and Museo des Bellas Artes in Mexico City (2006), as she began organising the company's archives. In 1995, she was appointed Director of Museo Salvatore Ferragamo where she still works and oversees cultural events around the world. Since then, she has curated all the exhibitions organised by the museum and the exhibition catalogues, including Audrey Hepburn. A Woman, the Style (Leonardo Arte, 1999), Evolving Legend Salvatore Ferragamo 1928-2008 (Skira, 2009), Greta Garbo. The mystery of Style (Skira, 2010), Marilyn (Skira, 2012), The Amazing Shoemaker (Skira, 2013), Equilibrium (Skira, 2014) and A Palace and the City (Skira, 2015), Across Art and Fashion (Mandragora, 2016), 1927 The Return to Italy (Skira, 2017), Italy in Hollywood (Skira, 2018), Sustainable Thinking (Electa, 2019). In 2019, she was appointed as a member of the Study Commission for the identification of public policies for the protection, conservation, enhancement and use of Italian fashion as cultural heritage. She was named Director of Fondazione Ferragamo in 2013.
Renzo Rosso
President of OTB
Born in 1955 near Padua, Italy, Renzo Rosso created his first pair of self-produced jeans when he was only 15. In 1978 Rosso established his own brand, Diesel, which has since become a symbol of alternative lifestyle all over the world. His groundbreaking marketing strategies, which have shaped his brand since the very beginning, have garnered an amazing series of recognitions and awards at the global level. Today, Renzo Rosso is the President of OTB, the parent company of iconic brands Diesel, Maison Margiela, Marni, Viktor&Rolf, Amiri, and of state-of-the-art companies Staff International, and Brave Kid. OTB's 2019 revenues exceeded 1.5 billion Euro. In 2008 Renzo Rosso launched OTB Foundation which so far has invested in over 250 social projects around the world, benefitting the lives of more than 250,000 people. The foundation has carried out concrete initiatives in our country, financing the restoration of the Rialto Bridge in Venice, and supporting communities struck by the earthquake in central Italy. During the Covid-19 emergency, the foundation donated almost one million units of PPE and specialized equipment to hospitals, homes for the elderly and other facilities in the small centers of Italy, and incurred the costs of positive asymptomatic during the period of fiduciary isolation outside the home. It has also supplied basic necessities and pharmaceuticals to many families facing serious economic problems. OTB Foundation supports several innovative and sustainable projects around the world focusing on women, the young and integration.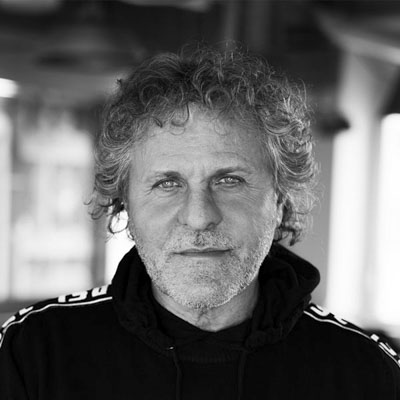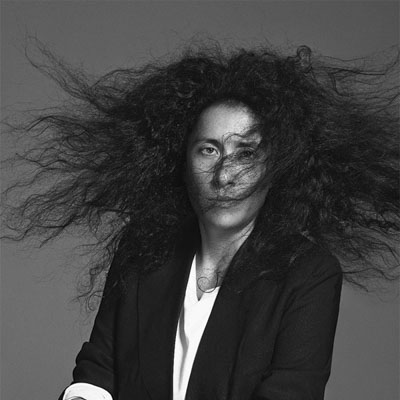 Sara Sozzani Maino
Deputy Editor in Chief Vogue Italia, Head of Vogue Talents & International Brand Ambassador Camera Nazionale dell Moda Italiana
Sara Sozzani Maino's fashion history began in 1991 at the newly opened 10 Corso Como in Milan. In 1994, she became an intern at Vogue Italia. Today, as deputy director of Vogue Italia and head of Vogue Talents, Sara continues to oversee this important international project created with Franca Sozzani in 2009. Vogue Talents is both an editorial and online project; a network that scouts and supports the best emerging creative talents in womenswear, menswear, accessories as well as fashion photography around the world. A platform that creates connections between designers and the fashion industry, for a decade Vogue Talents has supported the growth of opportunities and new collaborations between the industry and the new generation of young designers around the globe. In coordination with Altaroma, she has overseen the contest Who is on Next? This contest aims to support Made in Italy. It has helped to promote designers such as Marco de Vincenzo, Paula Andrew (now creative director of Salvatore Ferragamo) and many more. A regular attendee at global talent spotting committees, Sara serves as a judge in several fashion competitions, including LVMH's prize, the International Talent Support (ITS), Woolmark Prize, Fashion Trust Arabia and many more. As the global fashion market expands, travels throughout Asia and America, with visits to Africa and Australia meeting with up and coming designers is a big part of her work. Her time and attention over the past decade has brought forward relationships of great depth as young careers have grown. Since September 2018 she has been the International Brand Ambassador for Camera Nazionale della moda Italiana while continuing her duties supporting a variety of initiatives dedicated to talents under the Vogue Italia umbrella. Of special interest is the collaboration with yoox.com focused on sustainability called The Next Green Talent. The Vogue Talents 2019 February issue is dedicated to sustainability. Titled, The New Frontiers of Awareness, this issue is a tool for the new generation to become more conscious of the what is happening now in the field of fashion sustainability, and what new directions this emerging field is undertaking. In February 2020 launched in collaboration with Yoox the VogueYooxChallenge – The future of responsible fashion. In April 2020 launched with Camera Moda Fashion Trust and Camera Nazionale della Moda Italiana a fund to support the new generation of designers made in italy due to the emergency covid19. The fund raising is called TogetherForToorrow.
Carlo Giordanetti
Management Swatch International, CEO Swatch Art Peace Hotel
Carlo Giordanetti is member of the Product & Design Committee of Swatch Ltd. As CEO of the Swatch Art Peace Hotel in Shanghai, he in charge of developing the project as a strategic element of the overall brand program. He comes to Swatch from Montblanc (2007-2012), where he served as Creative Director for all product groups. Previously, as Co-Founder and Creative Director of Brand DNA (2000-2007), he specialized in the development of branding concepts and brand (re)positioning in the luxury goods market. Carlo also brings extensive experience at Swatch to his new role. For ten years (1987-1992 and 1995-2000) he served in a variety of positions, including Vice President, Marketing, contributing actively to numerous projects involving art, brand-building events, new product development and the Atlanta 1996 Olympic Games. He was also a member of the team that founded both the Milan and New York design labs of Swatch. From 2012 to 2019 he has been Creative Director at Swatch, responsible for a unified brand message across product, communications and retail. From 1992-1995 Mr. Giordanetti worked at Piaggio, makers of Vespa scooters, where he established a new retail concept and directed the company's first international communications campaign. He is fluent in several European languages and has lived and worked in Milan, Florence, New York, Paris, Hamburg, Zurich and now Bern.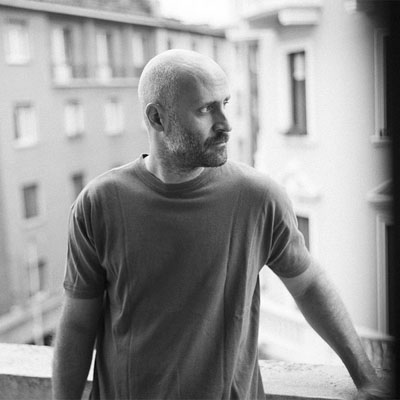 Andrea Rosso
Creative Director Diesel Licensed Products & Founder of MYAR
Curiosity and passion are the two most distinguishing traits of Andrea Rosso's personality. Born and raised in Bassano del Grappa, Andrea relishes living in his hometown where he can be close to his friends and family, and the lifelong creature comforts that fuel his creativity. Music, graphic art and flea markets are all important pursuits that help him steer his passion to exciting new heights. Andrea is a descendant of Diesel, so it comes as no surprise that he was instinctively drawn to the fashion business. In preparation, he studied pattern cutting in Padua, Italy, but it was while studying English in California that he discovered a love for nonconformist skills such as graphics, art and a passion for all things vintage. From there, he went on to New York to study Textile Development and Marketing at the Fashion Institute of Technology, and ultimately, to begin conceiving his role inside the family business. Former Creative Director for 55DSL, since 2012 Andrea is the creative director of all Diesel licensed products (fragrances with L'Oreal, watches and jewelry with Fossil, eyewear with Marcolin, a living collection with Moroso for furniture, Lodes for lighting, Scavolini for kitchen and bathroom, Seletti for tableware, Berti for wooden flooring, Iris for ceramic tiles and Mirabello Carrara for home linen). In his role, he coordinates the creative design team in the development of new products, and guides the image and worldwide communication of all Diesel licensed products, with the aim to build a truly complete lifestyle brand. In 2014 Andrea launched his own fashion project collecting all his passions: MYAR, a collection of used military originals that Andrea personally sourced in vintage markets and visited old depots hunting for functional details and fabrics and accessories no longer in production. After being sartorially refashioned, each garment acquires a contemporary fit and brings the history of the past into the present, looking into a future use. 2020 marks a new beginning for Diesel and Andrea, taking on new roles in the form of Diesel Sustainability Ambassador and Upcycling Artistic Director. In January, Diesel launched the brands 'For Responsible Living' strategy, a commitment to taking actions for the benefit of current and future generations. This was closely followed by the launch of Diesel Upcycling For, the first major initiative aligned with the strategy and brainchild of Andrea. With Andrea's passion and enthusiasm for a more sustainable future leading the way, the launch of 'For Responsible Living' signified the beginning of a meaningful journey for Diesel. Building upon its philosophy and positive disruptive outlook, Diesel formally committed to implementing a responsible business strategy that is respectful of people and the planet.
Luca Rizzi
PITTI Immagine Tutoring & Consulting Director
Born in 1984 in Trento, after his initial studies in Economics and Business Management, Luca Rizzi completed a Master's degree in Management at the European School of Economics in Milan. Here, Luca acquired the knowledge needed to start his job-career in Futurenet Group (now called Tomorrow Ltd), where he was involved both in the commercial developments and in the communications, dealing with global brands as Raf Simons. Evisu, True Religion, Vince and Ksubi. He then went on to work for Cernobbio, owner of the historic brand Metradamo, where he managed relations with Italian and international clients. In 2011, he arrived in LAGENTE, an important company focused on fashion designers. Strong from this experience, in 2013, he founded CREATIVE AND MORE, a Business and Strategic Consultancy firm, which acts as a platform of strategic networking between companies of the fashion system and fashion designers. In November 2018 he is appointed as the new Tutoring & Consulting director, the Pitti Immagine division launched in January 2016, which is aimed at helping and guiding talented designers in their professional pathway.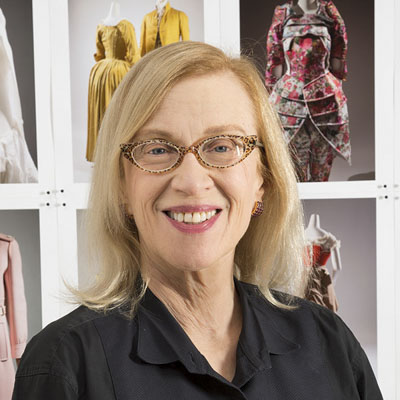 Valerie Steele
Director and chief curator of The Museum at the Fashion Institute of Technology
Valerie Steele is director and chief curator of The Museum at the Fashion Institute of Technology, where she has organized more than two dozen exhibitions since 1997, including The Corset: Fashioning the Body; Gothic: Dark Glamour; A Queer History of Fashion: From the Closet to the Catwalk; Pink: The History of a Punk, Pretty, Powerful Color; and Paris, Capital of Fashion. She is also the author or editor of more than 25 books, including Paris Fashion, Women of Fashion, Fetish: Fashion, Sex and Power, The Corset, The Berg Companion to Fashion, and Fashion Designers A-Z: The Collection of The Museum at FIT. Her books have been translated into Chinese, French, German, Italian, Portuguese, Russian, and Spanish. In addition, she is founder and editor in chief of Fashion Theory: The Journal of Dress, Body & Culture, the first scholarly journal in Fashion Studies. Steele combines serious scholarship (and a Yale PhD) with the rare ability to communicate with general audiences. As author, curator, editor, and public intellectual, Valerie Steele has been instrumental in creating the modern field of fashion studies and in raising awareness of the cultural significance of fashion. She has appeared on many television programs, including The Oprah Winfrey Show and Undressed: The Story of Fashion. Described in The Washington Post as one of "fashion's brainiest women" and by Suzy Menkes as "The Freud of Fashion," she was listed as one of "The People Shaping the Global Fashion Industry" in the Business of Fashion 500: (2014 to the present).
Angelo Flaccavento
Independent Fashion Critic and Curator
Angelo Flaccavento is an independent fashion critic and curator. He works from Sicily, constantly traveling on assignments for Italian and international publications. He is a columnist for The Business of Fashion, Vogue Italia and Il Sole 24 Ore. He curated the exhibition Il signor Nino for Fondazione Pitti Discovery in Florence in 2015 and with the mentoring of Pitti Immagine he created the tv series Le Italie della Moda broadcasted by Sky Arte HD in the autumn of 2014.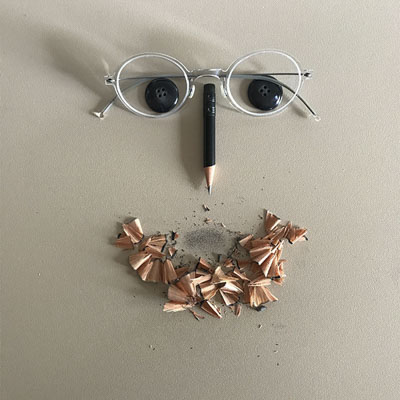 Orsola de Castro
Founder and Global Creative Director Fashion Revolution
Orsola de Castro is an internationally recognised opinion leader in sustainable fashion. Her career started as a designer with the pioneering upcycling label From Somewhere, which she launched in 1997 until 2014. Her designer collaborations include collections for Jigsaw, Tesco, Speedo, and 4 best selling capsule collections for Topshop from 2012 to 2014. In 2006, she co-founded the British Fashion Council initiative Estethica at London Fashion Week, which she curated until 2014. In 2013, with Carry Somers, she founded Fashion Revolution, a global campaign with participation in over 90 countries around the world. Orsola is a regular key note speaker and mentor, Associate Lecturer at UAL, as well as Central Saint Martins Visiting Fellow. Her first book, Loved Clothes Last, will be published by Penguin Life in early 2021.
Kiki Smith
Artist
Kiki Smith has been known since the 1980s for her multidisciplinary practice relating to the human condition and the natural world. She uses a broad variety of materials to continuously expand and evolve a body of work that includes sculpture, printmaking, photography, drawing, and textiles. Smith has been the subject of numerous solo exhibitions worldwide including over 25 museum exhibitions. Her work has been featured at five Venice Biennales, including the 2017 edition. She is a member of the American Academy of Arts and Letters and the American Academy of Arts and Sciences, and in 2017 was awarded the title of Honorary Royal Academician by the Royal Academy of Arts, London. Previously, Smith was recognized in 2006 by TIME Magazine as one of the "TIME 100: The People Who Shape Our World." Other awards include the Skowhegan Medal for Sculpture in 2000; the 2009 Edward MacDowell Medal; the 2010 Nelson A. Rockefeller Award, Purchase College School of the Arts; the 2013 U.S. Department of State Medal of Arts, conferred by Hillary Clinton; and the 2016 Lifetime Achievement Award from the International Sculpture Center, among others. She is an adjunct professor at NYU and Columbia University.
Stavros Karelis
Founder & Buying Director of the London concept store MACHINE-A & Buying Director of the SHOWstudio online store
Stavros Karelis is the Founder & Buying Director of the London concept store MACHINE-A & Buying Director of the SHOWstudio online store. Stavros is also a member of the NEWGEN womenswear and menswear committee, member of the jury panel of the IFS , the LCF MA, the Westminster MA & the RCA selection panels. Karelis has also been the guest judge for the L'Oréal Professionnel Award for the CSM MA 2019. Voted by GQ in the list of 35 most successful men under 38, Highsnobiety's list of 15 biggest stylish influencers and most recently in BOF 500 list from 2016 until now, Stavros' dedication to emerging talent has been such, that he constantly discovers, promotes & consults for a great number of emerging designers and helps them to get established with successful careers in the fashion industry. Stavros is also the curator of a number of projects including Copenhagen's International Fashion Fair Special Projects Area for 2018/19 editions, as well as working as the Creative Consultant for the Onassis Foundation, where he recently curated the project SWEAT for the Athens Biennale.
Luca Josi
Head of Brand Strategy, Media e Multimedia Entertainment of TIM
Luca Josi, born in Albenga, Italy, in 1966. A former professional journalist, he was the secretary of the Movimento Giovanile Socialista (the Italian youth socialist movement) from 1991 to 1994 and was in PSI's (Italian Socialist Party) Direction and Executive in those same years. He founded the Einstein Multimedia group acting as its President from 1994 to 2013. He founded the Patto Generazionale in 2007. He is currently a board member of Fondazione TIM and heads over the Brand Strategy, Media e Multimedia division of TIM (he is director of communication, of commercial and sports sponsorships, of events, media and commercial and multimedia content for TIMVISION, TIMMUSIC and TIMGAMES).
Tim Blanks
Editor-at-large, The Business of Fashion
Tim Blanks is editor-at-large for the website The Business of Fashion. He has been covering fashion around the world since 1985, originally as host of the CBC's globally syndicated television show Fashion File, and most recently as editor-at-large for Style.com, reviewing and filming collections – womenswear, menswear and haute couture – in the world's fashion capitals. In addition, Tim has written on fashion and entertainment for a number of international magazines and newspapers, including Another, LOVE, Interview, the New York Times and the Wall Street Journal. He has alsocontributed to monographs on, among others, Alexander McQueen, Michael Roberts, Dolce&Gabbana, Walter Van Beirendonck, Bottega Veneta and Dries Van Noten. In May 2013, he was honoured by the Council of Fashion Designers of America with the Media Award in honour of Eugenia Sheppard, the industry's top award for fashion journalism.
Deanna Ferretti
Entrepreneur
Deanna Ferretti Veroni started her career in Reggio Emilia, Italy, more than 50 years ago. She has since then successfully collaborated with some of the most important designers of this past century. She met Kenzo when she was barely 25 years old and with him she worked successfully for over 20 years. During the 70's she collaborated with Yves Saint Laurent (Tricot e Variation), Rena Kraft, Chiwitt, Frapp, Luis London, Blaky Dress, Giorgio Correggiari, Popy Moreni and Michelle Bruyere. In the 80's she started to have her first licences with Adrienne Vittadini, Armani and Joseph. Their collections were drawn by John Galliano and John Richmond. In the 90's, she worked for Martin Margiela, Gai Mattiolo, Valentino, Neil Barret and for many others brands. She has a wide experience in textiles and knitwear but she cannot be called neither a fashion designer nor simply a business woman. Actually, she is an atypical figure born to realise almost every designer's dream. Deanna also continues to collaborate with several schools and always loves to work with young people. In 2016, she founded, together with her daughter Sonia Veroni and Accademia Costume & Moda, the Creative Knitwear Design Master, where young talents can discover and study all the knitwear aspects. Miss Deanna is a symbol of originality and quality.
Patricia Urquiola
Architect & Designer
Patricia Urquiola studied architecture and design at the Universidad Politécnica de Madrid (Technical University of Madrid) and completed her studies at the Politecnico di Milano (Technical University of Milan) where graduated under the mentorship of Achille Castiglioni. In Spain, she was awarded the Golden Medal for Merits in Art and received the Cross of the Order of Isabella the Catholic. In 2001 she founded her own studio where she specialised in industrial product design, architecture (hotel trade, retail, homes, exhibitions and installations), art direction and strategy consulting. Patricia Urquiola has been the Creative Director of Cassina since 2015 and works with important design companies, including Moroso, Driade, Flos, GAN, Andreu World, Glas Italia, Kettal, Kvadrat and international groups such as Haworth, BMW, Boeing, Louis Vuitton, Missoni, Mandarin Oriental Hotels, Four Seasons, Marriott Group, Starbucks, Ferrari and Swarovski. Patricia Urquiola is part of the advisory board of the Politecnico of Milan university and the Triennale Milano Museum. She taught the master's degree in Interior Design at the Domus Academy in Milan (2013-2015) and has given lectures at Harvard University, Michigan University, Shenkar School of Engineering and Design in Israel, at the Alvar Aalto Academy in Finland, at the State University and Bocconi University in Milan. She has also given talks at countless cultural events, such as Design Shanghai, Design Week in Istanbul, the Expressive Design conference at the Vitra Design Museum, Weil am Rhein, Germany, the Bloomberg Design Conference in San Francisco, Festarch Perugia, the Mind Festival in Sarzana and the Mantova Literature Festival, among other events in Italy. Patricia Urquiola's work is exhibited in many art and design museums across the world, including the MOMA in New York, the Decorative Arts Museum in Paris, the Triennale Museum in Milan, the Design Museum in Monaco, the Vitra Design Museum in Basel, the Victoria & Albert Museum in London, the Design Museum in Zurich, the Stedelijk Museum of modern and contemporary art in Amsterdam and the Philadelphia Art Museum. She has been named Designer of the Year by Wallpaper, Elle Decor International, AD España and Architecktur und Wohnen among other magazines.
Christelle Kocher
Founder & Creative Director KOCHÉ
PChristelle Kocher is the Founder and Creative Director of KOCHÉ, a fashion brand established in Paris in 2015. KOCHÉ DNA is based on elevated Couture know-how, crossed with streetwear inspirations and an artistic approach. KOCHÉ shows its collections at Paris Fashion Week and collaborates with brands such as Nike, Pucci and Converse. KOCHÉ has a strategic agreement with Renzo Rosso's OTB group for production and distribution. A graduate from Central Saint Martins, Christelle Kocher worked for Bottega Veneta, Dries Van Noten, Chloé and Martine Sitbon. In parallel with KOCHÉ, she is also the artistic director of Maison Lemarié, Chanel métier d'art. KOCHÉ won the ANDAM grand prize in 2019.
Carlo Bach
Art Director illycaffé
Carlo Bach was born in Cologne in 1967. He is an artist, with numerous exhibitions both in Italy and abroad. Since 1999 he collaborates on the artistic projects of illycaffè – a company which has chosen creativity as a language through which it expresses its own values and philosophy – and became Art Director in 2005. He develops collaborations with the most renowned contemporary artists as well as with emerging talents, working on experimental art projects to then translate such experiences into the realization of the illy Art Collection, the signature espresso cups that are now a cult. He is also responsible for the projects that the company develops in the fields of communication and design, among which the Illy Gallery – the temporary space imagined to describe illy's world of passions to the public – and the Coffee Pavillion created for the Milan Expo in 2015. He lives in Udine, Italy.
Stefano Martinetto
CEO Tomorrow Holdings Ltd
Stefano Martinetto is chief executive of Tomorrow London, a diversified fashion group whose mission is to champion and foster the power of entrepreneurial creativity within the global fashion industry. A business accelerator and development partner for emerging and established fashion talent, Tomorrow empowers designers and enables them to realise their full potential, whilst ensuring they retain their identity and creative control. Tomorrow operates a breadth of services including brand consultancy, showroom and distribution, atelier, digital strategy and experiential retailing. Each service offers designers the solutions and tools for successful and sustainable growth. Martinetto's innate understanding of the fashion industry comes from life-long immersion. As the fourth generation, Martinetto started his career in the family agency, A-L-E-X, before starting his own venture by partnering with game-changing designers including Walter Von Bereindonk, Dirk Bikkembers and Helmut Lang, plus Puma Black Station, Evisu and Raf Simons. With a vision to build Tomorrow into an integrated group offering multiple services to brands and designers to support them in achieving their own ambitions, in 2011 Martinetto lead a merger between his Italian operations and Saturday Group – creating Tomorrow London. He and his partner Giancarlo Simiri took this over in November 2015 via an MBO, supported by Three Hills Capital Partners. A further investment from Renzo Rosso brought the total funding to $26 million. 2017 saw the acquisition of 470MM, now Tomorrow Consulting, and Todo Srl, an Italian-based footwear and accessories production Company. 2018 has seen the acquisition of J6, a ready-to-wear atelier of highly- skilled artisans. Notably, in January 2018, Tomorrow announced its first IP investment into A Cold Wall by Samuel Ross, and Polythene Optics. Stefano Martinetto is also an investor in Ubooker, the disruptive direct model booking platform, and You Concept, an events company.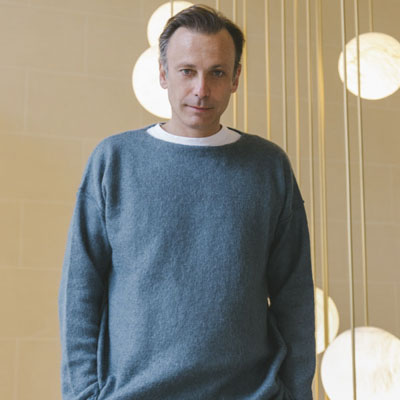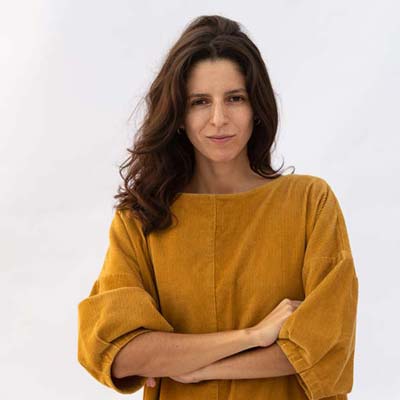 Anna Burchardt
Curatorial Assistant, Department of Architecture and Design, The Museum of Modern Art
Anna Burchardt is a curator and writer based in Brooklyn. As a Curatorial Assistant at The Museum of Modern Art, she has co-organised with Paola Antonelli, Senior Curator of Architecture and Design, the exhibitions Neri Oxman: Material Ecology and Energy. She has previously collaborated with the curatorial teams that organised Items: Is Fashion Modern? at The Museum of Modern Art, and Broken Nature: Design Takes on Human Survival at the Triennale di Milano. Her writing has been published by Art21 Magazine, where she was also a contributing editor, and The Museum of Modern Art, among others. Originally from Bogotá, Colombia, she holds an MA in Visual Culture from New York University and a Bachelor of Laws from the Universidad de los Andes.
Lucinda Chambers
Co-Founder of Colville and Collagerie
Lucinda Chambers studied at Hornsey College of Art and started her career by selling handmade jewelry on Portobello Market. She went on to become Grace Coddington's assistant at British Vogue and later left to become Fashion Director of ELLE when it launched in the UK. Returning to British Vogue under the Editorship of Alexandra Shulman, Lucinda was the Fashion Director for 25 years. Whilst contributing to magazines, Lucinda also consulted for fashion houses including Prada, Jil Sanders and Marni, as well as working with numerous high-street brands. Now Lucinda contributes to American Vogue and other independent magazines as well as launching a clothing line, Colville, with co-founders Molly Molloy and Kristin Forss. In 2019, Lucinda and former Vogue editor Serena Hood launched Collagerie, a digital shopping platform covering fashion, interiors and beauty.
Giancarlo Simiri
Business Partner Tomorrow Holdings Ltd
Giancarlo Simiri is the co-founder of Tomorrow, and has over 20 years' experience within the luxury fashion industry. He Joined Stefano Martinetto in 2008 as commercial director of Futurenet Group. Giancarlo has been a key driver of Tomorrow's success and has grown the business to over £100 million, helping successfully launch several leading brands into the international arena. Widely regarded as having an eye for spotting new talent globally, Giancarlo has formed relationships with designers, factories and retailers, laying down the foundation of what Tomorrow is today.
Yasmine Penniman
Illustrator
Yasmine Penniman, a.k.a DaWack, is a Lebanese-American illustrator. She has worked with her brother, singer-songwriter Mika, to create his colourful visual universe since hand-illustrating his first album "Life In Cartoon Motion" in 2006. DaWack illustrates and co-creates visuals for album covers, posters, books, merchandise and stage design. She has designed collaborative merchandise for brands including Coca Cola, Swatch, Pilot and Lotus/Tempo. Yasmine Penniman has lived and worked in London, Paris, Beijing and New York. She studied Chinese and Contemporary Art before embarking her career in illustration and design.
Media jury
For the first time, ITS introduces a Media Jury, an independent panel composed of some of the most renowned and respected journalists who will be in charge of voting a very special award. The Media Jury will assign the ITS Press Choice Award: €5,000 to the fashion, accessories or jewellery finalist who, as well as developing a responsible creativity concept, will have best conveyed their vision, along with a socially beneficial and innovative message. Such an important task is much more than just a scouting activity, as it aims to show a contemporary and visionary idea, indicating the path to choose and highlighting the value of those who have already embraced it.
Gary Armstrong
GQ Style, UK
Gary Armstrong is a freelance stylist and consultant. Having started in the industry at a young age, starting by studying Fine Art before interning with designer Charles Anastase, from there he moved into styling, working at Lula Magazine; before moving into menswear, working at AnOther Man magazine. He has held his position as Senior Fashion Editor at British GQ Style for the past 7 years. In addition, Armstrong has contributed to many other titles, including Hero, i-D, The Ingénue, ES Magazine, British GQ & Wonderland. Armstrong has built a broad client base working with brands including Nike, Adidas, Facebook, Gucci & Hunter; consulting for designers such as Per Gotësson, Topman & Band of Outsiders.
Andrea Batilla
andreabatilla.com, Italy
During his professional career Andrea Batilla has collaborated as a designer and textile researcher for some of the most important Made in Italy brands such as Romeo Gigli, Trussardi, Aspesi, Cerruti, Les Copains, Bottega Veneta. For five years he was director of the fashion school of the European Institute of Design in Milan, establishing a close relationship with Franca Sozzani, director of Vogue Italia. In that period he created the Piattaforma Sistema Formativo Moda, the first Italian association of fashion schools. From 2009 to 2015 he was co-director of the biannual PIZZA magazine and of the online platform pizzadigitale.it. In 2017 he wrote the screenplay and followed the production of MARCELO BURLON – UNINVITED directed by Mattia Colombo, available on Amazon Prime. In 2019 he wrote INSTANT MODA for the publisher Feltrinelli, a history of fashion from the French Revolution to today. He deals with strategic consultancy for luxury companies collaborating with brands such as Fausto Puglisi, Davines and Marco Rambaldi. He teaches research methodology at the Marangoni Institute in Milan. Recently the topic of sustainability in fashion has led him to build a large audience of followers on Instagram from whose profile he addresses the issues of the circular economy, pollution and globalisation.
Whitney Bauck
Fashionista.com, USA
Whitney Bauck is the Senior Sustainability Reporter at Fashionista, known for writing about the intersection of fashion, ethics, the environment and religion. Prior to working at Fashionista, Whitney contributed to the New York Times and the Washington Post in addition to working at Vogue.com and Billboard. Whitney was awarded an Environmental Reporting Fellowship at the Metcalf Institute in 2020.
Giampietro Baudo
Editor in Chief of L'Officiel Italia and L'Officiel Hommes Italia
He joined the media company in 2019 and he is also one of the members of Global Editorial Board. He came to L'Officiel Italia from Esquire Italia where he has served as the Editor in Chief since 2017, launching and managing one of the world's leading digital men's fashion publications. Previously he was the Editor in Chief of MFFashion, the one and only European daily newspaper about fashion and luxury, where he continues to be contributor with the Blackstage weekly column. He was also the Managing Editor of L'Uomo Vogue, Vogue Sport and Vogue Tessuti, Eic of MFF-Magazine for Fashion and MFF-Magazine for Living, Curator of Eccellenza Italia, Creative Director of Ladies and contributor to System magazine, Elle and Vogue Italia.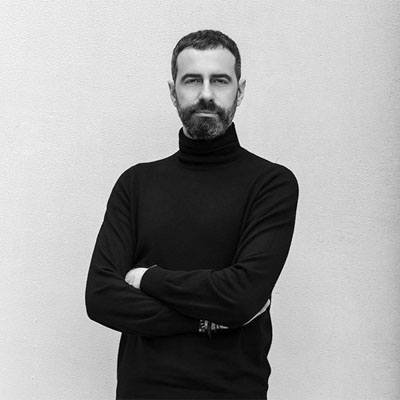 Elisa Pervinca Bellini
Vogue, Italia
Originally from Biella, Elisa Pervinca Bellini, a graduate in Communication, attended the "Master delle Fibre Nobili" thanks to a scholarship. After an experience at Mood, she began working with the current affairs editorial staff of Vogue Italia and in 2009 she participated with Sara Sozzani Maino in the birth of the Vogue Talents project, of which she is Executive Editor. She curates the Talents section of Vogue.it and in 2019 she launched the podcast project of Vogue Italia, of which she is Sustainability Editor. She is a member of the CN Global Employee Council on Sustainability, a committee established in 2019 by Condé Nast to promote sustainability within the company, in the publishing sector and around the world.
Ales Caks
Goodlife, Slovenia
Short bio: Aleš Čakš was born in Ljubljana, Slovenia. His official profession is a journalist. He studied journalism at Faculty for social science, University of Ljubljana, and continued with communication studies at University of Amsterdam in 1998. In last 11 years of his journalistic career he mainly covered fashion and lifestyle. He was an editor in chief of TRENDI fashion magazine at Finance newspaper in Ljubljana for 10 years. Last year he became an editor in chief of lifestyle magazine Goodlife (a supplement Delo daily newspaper). In 2019 he founded his own fashion label Alessio and became a fashion designer.
Tiziana Cardini
Fashion critic, VogueRunway – Vogue.com, Italy
After enjoying her position as editor and stylist at fashion magazines for many years, Tiziana Cardini was appointed by Vittorio Radice, Rinascente CEO, as fashion director in 2007. She is responsible for scouting new talents in fashion and design as well as keeping the brand-mix vibrant and up-to-date. She also works closely with art and visual talents at creating high-profile events which aim at strengthening the company image, drawing on her background in architecture and knowledge of contemporary art and design. She was fashion director at Amica and Italian Glamour. She still nurtures her lifetime passion for the world of fashion media by contributing to Italian Vogue and to their online magazine, vogue.it, by writing on new designers and reviewing the international fashion shows.
Declan Chan
Freelance stylist, Hong Kong
Establishing his studio in 2013, Declan works as a stylist, art director and creative consultant. Being based in Hong Kong, he connects clients with top fashion talent globally with an underlying mission to mix and match the best of East and West design elements. Declan is supportive of new talent, and has participated in fashion weeks to showcase their work on his editorial and social platforms. He currently contributes to Vogue Hong Kong and Men's Uno Hong Kong.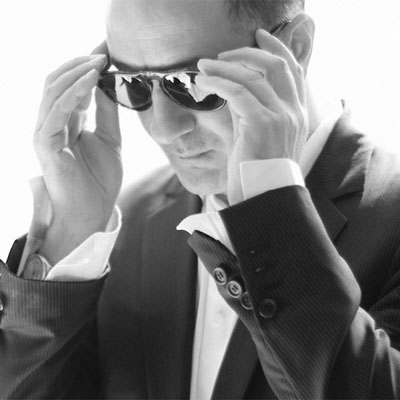 Michele Ciavarella
Style/Corriere Della Sera, Italia
Is a journalist and fashion critic, Deputy Editor for Style Magazine Corriere della Sera where he currently writes about Fashion & Culture, online and offline. After his graduation in law he started to work as journalist in the politic newspaper «il manifesto» and in then he moved around a few magazines like Panorama and Amica. The first fashion myth he met was Yves Saint Laurent who explained to me that fashion and culture have the same need to be curious and critical. He lives in Milan but spends part of the year in Jerusalem. He loves classical music: Händel and Wagner are his favorite composers. His love affair with fashion started when he understood that it's the only creativity that is close to the human body. My secret? Studying to understand anything I like.
Yuanye Deng
Walllpaper, China
Yuanye Deng, Editorial Director of Wallpaper* China, is also a curator and a joint Ph.D. candidate in architecture of Tongji University and MIT. She received her M.Phil. Degree from The Chinese University of Hong Kong. Her writings focus on urban and rural transformation of its tangible form, and the corresponding social structural change. She has published in Time+Architecture, Art Studies, Princeton Journal of Asian Studies and etc. She has received a fund from Réseau des Écoles Supérieures d'Art du Sud de la France (ADOR). She acted as curator of Eureka! Touring Library, Power Station of Art, OCAT Beijing etc.
Alice Fisher
Observer Design, United Kingdom
Alice Fisher is a journalist and editor. Currently she is editor of the quarterly Observer Design magazine – a new publication from The Guardian and Observer newspapers looking at architecture, art, design and fashion. Before she joined The Observer, Alice worked as an editor at Vogue, Pop magazine and The Face. She's written for Elle, Wallpaper, Wired and The Gentlewoman.
Sisi Gu
Top Star, China
Sisi GU, the former senior vice general manager of 'TheBund', China top 1 weekly magazine. She is now the editor in chief and publisher of 'New Star', in charge of the overall management of the company and has built good relations with many brands in various fields. She has also has established cooperation with over 400 luxury brands for more than ten years (such as, LVMH Group, Swatch Group, Mercedes Benz and Porsche, etc.), as well as celebrities and directors (such as, Xun ZHOU, Ziyi ZHANG, Mi YANG, Xiaogang FENG and Yimou ZHANG etc.).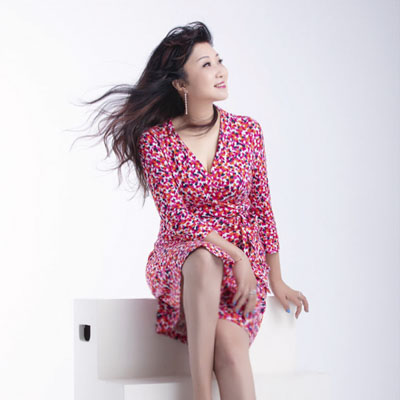 Caroline Issa
Tank, United Kingdom
Caroline Issa is CEO and fashion director of London-based quarterly title Tank and editor of online magazine Becauselondon.com.The Montreal native is an established fixture on the fashion week circuit, having published Tank magazine for 18 of its 22 years. In February 2015, she launched a line of ready-to-wear essentials with American retailer Nordstrom for two years, in July 2019, a seven-piece capsule collection for Label/Mix and in September 2019, a successful jewellery collaboration collection with her friend Monica Vinader.The former management consultant describes herself as "a businesswoman who loves fashion." Originally a retail and consumer goods consultant with a business degree from The Wharton School at the University of Pennsylvania, she met Tank founder Masoud Golsorkhi by chance while working on the Boots account for her former employer. He offered her a partnership in the company and she left consulting for the world of magazine publishing. In 2004, Issa founded Tank Form with him, a creative agency that has since devised advertising campaigns for a number of brands, including Mulberry, Silhouette, Levi's, Debeers and Monica Vinader , and also creates digital content for several retail and fashion clients, such as Cartier, Hugo Boss and Lane Crawford . Issa has also worked on creating and releasing new publishing technology. In 2007, she launched Becauselondon.com — a digital magazine of which she is editor-in-chief — under the auspices of Tank. Six years later she launched a print edition featuring Fashion Scan, an experimental app developed by Golsorkhi, Issa and their team, that enabled users to unlock digital content within physical magazine pages using their smartphones and tablets. The technology was later brought to O: By Tank, a long-standing supplement created by Tank for The Observer, a Sunday newspaper published by the Guardian Media Group.Today Issa spends most of her time between Tank magazine, Becauselondon.com and Tank Form consulting. She spent three years as the external examiner for Central Saint Martin's MA journalism and fashion promotion courses and can be found on numerous juries for fashion awards.
Daniel Kalt
Die Presse, Austria
Daniel Kalt is the editor-in-chief of "Die Presse Schaufenster" magazine, the lifestyle supplement of the Austrian daily newspaper "Die Presse". Before joining the paper in 2010 as its editor covering fashion, the luxury industry and cultural topics, Daniel worked as a free-lance journalist, was involved in the launch of the German language edition of "Flair Mondadori" fashion magazine and wrote a bilingual and now defunct fashion blog. Before starting his career as a journalist, Daniel studied comparative literature in Vienna, Lisbon, Paris and Madrid, followed by a doctorate focussing on the image of postindustrial port cities in contemporary crime literature.
Raoul Keil
Schon, United Kingdom
Raoul Keil – founder, Creative Director and Editor-In-Chief of the now 11-year old fashion, culture and beauty title Schön!. The independent magazine launched, shortly after Keil had moved to London in an attempt to learn English. Following studies in fashion marketing, successful jobs in visual merchandising as well as interior design, the 45-year old German set camp in England's capital with a thirst for the new. It was here that he started his first own business, a social network for young creatives, which then developed from a social network which then eventually became Schön! End of 2018 Keil set sails to open an office in Berlin, and consulted as Editor-in-Chief and Creative Director for Interview Germany for their Spring Summer 2019 issue. Keil now lives and works between London and Berlin.
Luca Lanzoni
Hearst, Italy
Internationally recognised for his approach that combines competence, culture (and couture), Luca Lanzoni is the Digital Fashion Director of Hearst Italy. Always (and only) dressed "in blue", Luca has been involved in fashion for over 20 years: he arrived in the fabulous "Elle world" in 2007, after long years in Condé Nast. Thanks to an eclectic, eccentric and curious spirit, he immediately became fond of digital and was among the first Italian fashion journalists to work on the internet and to deal – in the pioneering era – with social networks, Instagram in the first place. All experiences that led him to hold the position of head and web manager of the Elle.it site until 2017, when he accepted the current position as Digital Fashion Director of Hearst Italia, a role he holds alongside the role as Creative Director of Hearst in Italy's Content Studio: art department specialised in the creation of content at all levels: editorial, branded, white label in all the most contemporary forms of communication, with an eye to the world of fashion, beauty, design and luxury. Columnist of the newly born Harper's Bazaar Italy website, Luca Lanzoni is the winner of the Tao Moda 2019, the important italian award for Digital Journalism.
Karchun Leung
Numéro China and Modern Weekly Style, China
"Fashion is our language", said by the chief editor. Dated back in 2004, Karchun Leung joined Hong Kong City Magazine as Senior Editor, where his foray into fashion thus begun. With a decade of honing in his profession, Leung started to take the role of Editor in Chief of Numéro China in 2013, and been selected as a member of BoF 500 a year later. Not merely owns the talent on creativity and international perspective for content creation, Leung also possesses the skills on magazine operation. He opened up outstanding new project for the magazine business and cross-over with multiple brands, for Numéro China, as well as for Modern Weekly Style since 2018. Karchun is absolutely a culture disseminator and taste maker", been widely praised by the fashion industry, Leung has successfully collaborated with numerous brands by his avant-garde sense, incisive intellect and insightful vision. Besides, Leung spares no effort on rendering support to local designers as to promote them from China to international arena. Fashion is the language, and creativity is the phraseology.
Pam Boy
LOVE magazine, United Kingdom
Pierre A. M'PELE is the Senior Editor of THE PERFECT MAGAZINE where he manages print, digital, and social media content creation and strategy. The journalist and critic is also known as Pam Boy on social media, where he has developed a trusted and authoritative voice thanks to his informed and opinionated articles and ingenious Emoji reviews. He is a consultant too, working alongside fashion companies on questions including diversity and written communications. Prior to this, he was promoted by Katie Grand from Contributing Editor to Senior Editor of LOVE magazine where he worked on the #LOVEDiaries volumes. In 2019, he launched a publication composed of real screenshots, bringing digital conversations with fashion heavyweights such as Marc Jacobs and James Scully into a tangible object, and in 2020, he released THE FASHION PODCAST as an independent side project. He also served as DANSK magazine's London Correspondent from 2017 to 2018 and assisted fashion filmmaker Loïc Prigent on the creation of the '52 Minutes of Fashion' series. M'PELE has written for several titles including WWD, 10, 10 Men, i-D, Pin-Up, ODDA, V, King Kong, and Sorbet. He has also both chaired and appeared on Nick Knight's SHOWstudio panels. Following a foundation diploma in art and design at Central Saint Martins, he enrolled and graduated with a degree in fashion journalism from the prestigious school in 2017. During his studies, he also contributed to ODDA magazine as Features Editor, from 2014 to 2016. His first work experience in the fashion media business was assistant to editor-in-chief and fashion director of Varon magazine. M'PELE is 27 years old. He was born in Paris and spent half of his life travelling around North and West Africa.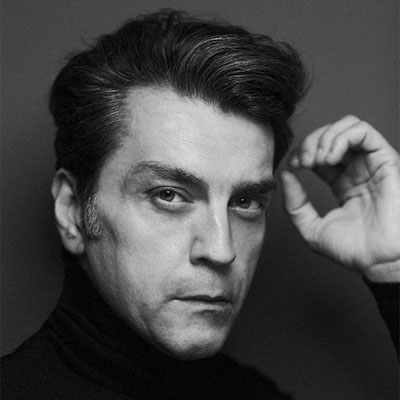 Antonio Mancinelli
Marie Claire, Italy
Currently Senior Editor of Italian edition of Marie Claire, was the first male fashion journalist in his country. Very young, he began to write for the newspaper il Corriere della Sera in 1985, trying to connect every link of fashion world with economy, mass psychology, popular culture, art and cinema changes. During his career, he contributed to many different magazines and publications, in Italy and abroad. From Diario – to Vogue Italia, from Il Sole 24 Ore to Milano Finanza fashion, and Gioia, Grazia, Vanity Fair, Elle, Style, Io Donna. He lectures at many universities, (Politecnico and Statale and Iulm in Milan, IUAV in Venice, Sapienza in Rome, Alma Mater Studiorum in Bologna) and he has been a visiting professor in different schools, like Polimoda in Florence, Naba, Domus Academy and Marangoni in Milano and now he's the director of the course "Editorial projects" at the Accademia di Costume e Moda in Rome. He taught at the Tumo Center for Creative Technologies in Yeravan (Armenia), and London Fashion School. He has published many books (Moda!, 2006), a monography about Antonio Marras (2006), Finalmente libere (2010). His book Fashion Box (2011) has been translated in 11 languages. He wrote essays for fashion exhibitions: including, a text for Subhuman Inhuman Superhuman, the firse retrospective of Rick Owens, at the Triennale in Milan, an essay for the catalogue of Italiana – L'Italia vista dalla moda 1971-2001 at Palazzo Reale in Milan and the exhibition Romanzo breve di moda maschile at the Florence Gallerie degli Uffizi.
Simone Marchetti
Vanity Fair, Italy
Simone Marchetti, 45, joined Condé Nast Italia as the new editor-in-chief of Vanity Fair in December 2018. A young, influential and eclectic observer of fashion, lifestyle and current affairs and the instigator of a number of new cross-media projects, Simone is one of the most active advocates of digital evolution in Italian journalism. His previous experience was at Donna Moderna and Velvet magazines and the newspaper Repubblica. He also presented two seasons of the fashion-themed TV show Mix & Match, broadcast on Sky.
Mariko Mito
Bunka Paris, Japan
Mariko Mito graduated from Bunka Fashion College in Tokyo in 1989, the same year she went straight into public relations. In 1994 she moved to Paris. From 1998 to 2001 she was assistent to fashion editor Marie-Amerie. In the period of 2001-2005 she worked as fashion editor and stylist. Since 2008 she is director at the Paris branch of Bunka Publishing Bureau.
Kaname Murakami
WWD, Japan
Born July 7, 1977. After graduating from the Faculty of Education, Tohoku University, joined The Shizuoka Shimbun and was in charge of reporting incidents, disasters, accidents, etc. as a journalist in the Social Affairs Department. After retiring due to personal reasons, he moved to the United States and studied fashion communication centered on fashion journalism at the Fashion Institute of Technology (F.I.T.) in New York. After experiencing the editing assistant in New York, he returned to Japan. Joined INFAS Publications and was involved in the production of "WWD Japan". Expand the business of "WWD Japan" such as "WWD Japan Beauty" and "WWD Japan Mobile". In 2017, he became the Editor in Chief of "WWD JAPAN.com" and continues to the present. Fashion Week coverage in Paris, Milan, New York, London and Tokyo has been around for more than a dozen years, interviewing designers and buyers. Based on the fact that he was a case reporter in the Social Affairs Department, he has a high interest in social issues, has a strong interest in inclusion & diversity, work style reform, and sustainability, and engages in various activities both on and off, inside and outside the company.
Dominique Muret
FashionNetwork.com, France
Dominque Muret is the Luxury & designers editor for FashionNetwork.com. French journalist, she starts her carrier in 1987 working for the sport newspaper L'Equipe. During the '90, she learns new approaches and takes interest in society features, reporting events and news for French medias, such as radio (France Culture), TV and magazines. In 1994 she moves to Italy, settling in Milan, where she works for 10 years as the correspondent for the Radio Suisse Romande and the regional newspaper Sud Ouest. In the meantime, she still cooperates for the economic and financial French press (Les Echos, l'AFP, Business FM). Finally, she specializes in the fashion industry, joining Fashion Daily News in 2006 and Fashion Network in 2012.
Isabella Naef
FashionUnited.it, Italy
Editor of Fashion United Italy since 2008, based in Milan. Isabella Naef is in charge of following fashion events, fashion week with a special focus on financial and economic news. She is the Italian correspondent for all international publications of FashionUnited network, of which headquarters is in Amsterdam. She is involved in other projects such as communication consultant too. Following her degree in Political Sciences, she worked as professional journalist since 2000 for several Italian daily and magazines, such as: "Italia Oggi", "Milano Finanza", "Il Giornale", "Espansione". Passionate about thriller books, she loves writing about the "new industry" of fashion in such a dynamic time, where sustainability and the Gen Z are the main protagonists.
Karine Porret
L'Express, France
A fashion and culture journalist and a writer, Karine Porret was an editor in chief for Stiletto Magazine for 7 years. She is now editor in chief for L'Express, a national newsmagazine, and a consultant to fashion and luxury brands. She is based in Paris, is passionate about creation and discovering new designers, and still believes strongly in the beauty and power of fashion.
Alan Prada
Harpers' Bazaar, Italy
Born and raised in Switzerland, obtaining throughout his Art History studies a profound knowledge in both the arts and journalistic world, after a brief stint at Elle Italia, Alan Prada began his journey in the publishing world with Franca Sozzani. In 2007 she handpicked Prada to join the team tasked with relaunching L'Uomo Vogue. Seven years later, he became the deputy editor-in-chief of L'Uomo Vogue, followed by his appointment to the same position at Vogue Italia in 2017, under the leadership of Emanuele Farneti. Alan Prada in 2019 has been nominated with a dual role as Editor-in-Chief of Hearst owned magazines: launching Harper's Bazaar Italia and rebranding Esquire Italia.
Simon Rasmussen
Office Magazine, USA
Simon Rasmussen was born in Denmark in 1980. He began working in the fashion industry as a stylist in 2005. Simon moved to New York City in 2011, and shortly thereafter co-founded the print magazine office. As the magazine's Editor-in-Chief and head stylist, Simon leads coverage of fashion editorials, emerging and established artists, and New York creative culture at large. Since its establishment in 2014, office has expanded under Simon's direction to include a digital platform, social presence, newsstand, and creative agency. Simon works with his partner Marz Lovejoy. They have two children together, Nomi and Mars.
Federico Rocca
VanityFair.it, Italy
Federico Rocca (Sondrio, 1975), after graduating in History of Italian cinema at Dams in Bologna, began working in the cinema editorial staff of Telepiù and Sky. He then moved on to writing about fashion and celebrities, first for Style.it and then for Vanity Fair, where he is now web fashion editor. Over the years, he has written the following books (among others): Embroidery Italian Fashion (Damiani Editore, 2006) Silvana Mangano (L'Epos, 2008), Hermès, l'avventura del lusso (Lindau, 2011).
Stefano Roncato
MFF, Italy
Fashion meets finance. That was the starting point for Stefano Roncato. Born and raised in Milan, a background in finance with a degree in economics, experience in the world of international banking before switching to journalism, he joined MF Fashion at its very beginning, the Italian daily newspaper dedicated to fashion and luxury, and he currently runs it as editor-in-chief. In two decades, as the MF Fashion platform was growing with the magazines, he faced new challenges. Styling, art direction and photography became part of a new adventure. Shooting designers and models, creating a collision between images and writing, putting together different players to create a personal means of fashion storytelling. Stefano Roncato trains his incredible eye on everything that's new and noteworthy now. Ever on the lookout for new talent, he consistently shows steadfast support for up-and-coming designers.
Yuval Saar
Portfolio Magazine, Israel
Editor in chief & founder of Portfolio Magazine, a Tel Aviv based independent online arts & design magazine; Chief curator & founder of the Tel Aviv Illustration Week; Chief curator of the 1st Tel Aviv Crafts and Design Biennale.
Megumi Takahashi
Senken Shimbun, Japan
After working at the Fashion marketing department of Kanebo Ltd., moved to Italy. Started working as a freelance writer in the 90's. Currently, the Japanese fashion business newspaper "Senken Shimbun" Milan correspondent. In addition contribute writer for Japanese newspapers, magazines, news agencies, about fashion, design and Italian life style. Has also worked as consultant for business development in Italy , such as JETRO (Japan External Trade Organization) and Japanese local government.
Rachel Tashjian
GQ, USA
Rachel Tashjian joined GQ as style writer in February 2019. Tashjian covers fashion daily for GQ.com and contributes on all other GQ platforms. She joins the brand from GARAGE magazine, where she was deputy editor. Her beat ranged from style and celebrity, to high fashion. She is based in New York City.
Emanuela Testori
Amica, Italy
Began her career in journalism in the news department writing about costume. In 1987 Mondadori released Marie Claire Italia where she worked as Fashion deputy director. In 2002 she moved to RCS as co-director of the periodical Amica monthly. Since 2013 she is Amica editor in chief.
Serena Tibaldi
La Repubblica, Italy
Serena Tibaldi is a journalist. Born in Benevento, a small town in Campania, she has been Milanese for half of her life. After a few mistakes – i.e. a law degree – she started working as a fashion assistant at Io Donna, the Corriere della Sera weekly magazine; after a couple of years she started doing her own shoots as a stylist, at the same time trying her hand with writing. In 2006 she landed at Velvet, La Repubblica newspaper monthly magazine, where she is completely devoted to written journalism (honestly, she was quite a mediocre stylist). In 2012 she moved to the publications of the Espresso Group: La Repubblica's weekly magazine D, the web platform. Since January 2019 she has been the full-time Fashion Editor of the newspaper. And she's quite proud of this.
Dirk Van Vernesdaal
Stern, Germany
Born in Rotterdam, grew up and went to school in Hamburg. In 1985 took an apprenticeship as a tailor in Milan and worked as a pattern cutter in Italy, later training as a journalist at the Hamburg Henri Nannen School. In 1991 he was editor at the magazine for 'Süddeutsche Zeitung', then worked freelance for 'SZ-Magazin', 'Brigitte', 'Vogue' amongst others. He has been writing for Stern since 1999 with a focus on fashion, Scandinavia and literature.
Rebecca Voight
Leaf, France
Rebecca Voight is an American, Paris-based writer and editor specialising in fashion, culture and lifestyle. Currently she is editor-in-chief of Leaf Magazine, a new French biannual from Paris. Rebecca writes regularly for Exhibition, Zoo and Now Fashion. She has written for W, Interview, The New York Times, L'Express and others. Young designers are one of her favorite subjects.
Gemma Williams
Jling Daily, China
Gemma A. Williams is an author, journalist, curator and instigator with a focus on the China market, including independent Chinese designers, retail and sustainability. She is currently Features Editor at China luxury-focused publication Jing Daily. Launched at Shanghai Fashion Week, Williams' 2015 book Fashion China (Thames Hudson) remains a pioneering text for its work in applying a curatorial approach to a new generation of Chinese designers. She has consulted for Shanghai Fashion Week, and acted as the Global Markets Editorial Associate at the Business of Fashion. Williams completed MA Fashion Curation at London College of Fashion and a B.Sc in Communications (Film & Television) at DIT, Ireland. She has worked for major museums and institutions including the Victoria & Albert Museum, the Metropolitan Museum of Art and the British Council. Recently, she co-directed two fashion operas, in 2018 and 2019, for London's opera festivals Tete-a-Tete and Opera in the City.
Allen Wo
L'Officiel Hommes, China
Allen Wo, executive editor-in-chief of L'OFFICIEL HOMMES China. He has worked as Fashion editor of Fashion China in 2003. And then he joined Cosmopolitan worked as the fashion editor in 2006. He became the senior editor of L'OFFICIEL HOMMES China in 2009, the fashion director in 2012 and the executive editor-in-chief in 2020.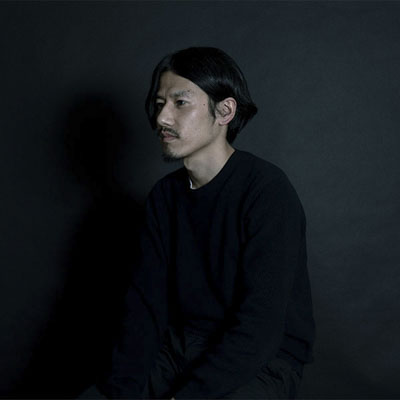 Fumiya Yoshinouchi
Fashionsnap,com, Japan
Born in Ehime Prefecture, Japan in 1986. After graduating from Ritsumeikan University's Faculty of Business, worked for fashion media "ChangeFashion" and joined "FASHIONSNAP.COM" in 2013. As a writer in charge of collection contents, he has been covering fashion week and interviewing designers in Japan and abroad. In 2018 he was appointed as a Director and Editorial Board of FASHIONSNAP.COM.
Wen Zang
Dazed, China
Wen Zang, Assistant publisher/Editor in Chief of Dazed China. She has worked as Deputy style director/chief producer of digital department of Grazia China, then became editor in chief of YOHO!GIRL, she also led the revision of YOHO!GIRL from print to digital. Founder of DAZED China, she is very experienced in establishing media brand and operating in fashion industry.
We were all born to create, and this manifests in infinite ways. Živa, a transdisciplinary researcher, blends science and art, with theories that question our perception of reality. This is the…